Although the peak of bullying is in middle school, don't assume that's the only age it happens. Bullying can happen as young as preschool and carry over to the adult workforce.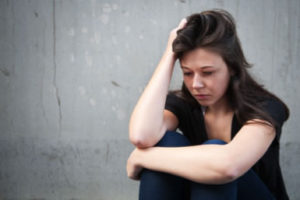 Bullying comes in many shapes and sizes:
Physical
Verbal
Cyberbullying
Sexual bullying
Prejudicial bullying
Relational aggression
Your child can be a victim of any number of them.
Today bullying is not only happening when your child is on the bus or at school. Bullying can continue 24-7 as children are using social media (texting, Facebook, Twitter) throughout the day and night.
If your child is a victim of bullying you need to be supportive of your child and seek help. If your child is targeted they are at risk of feeling isolated and alone. If it goes unnoticed it can cause severe emotional turmoil and affect your child's self esteem. Bullying can lead to depression, anxiety, school refusal, eating disorders and most severely, suicide.
If you aren't sure your child is a victim of bullying or not, look for these signs.
Does your child:
Have physical complaints (stomach aches, head aches)
Frequently try to get out of going to school
Have unexplained physical marks
Lose school supplies or money
Appear sad, moody, angry and or anxious
Is your child:
Afraid of riding the school bus
Afraid to be left alone
Going to the nurse frequently at school
Requesting to be picked up early
Becoming withdrawn from friends and/or at home with family
Have you noticed a:
Change in sleep pattern and/or nightmares
A drop in grades
Most victims of bullying don't report it due to a fear of more consequences. Your child might be too embarrassed or humiliated to share what is happening with them at school.
As a parent you can't ignore the signs. Question your child about the changes in their behavior. Be there for your child so they feel comfortable talking to you. Show that you are aware of what is going on and want to be supportive. Help your child feel good about themselves.
Maybe your child is not the victim of bullying but is a bystander and is watching their friends be bullied. Educate your child, let them know how they can help their friend feel safe.
Has your child experienced bullying? Are you worried that your child might become a victim? Have you seen any of the signs listed above? If so give me a call today to get your child the help they need.
To read more about Teen Counseling click here.